Horizontal grouped bar chart and chart labels corner-case fixed
Fix
Custom axis labels (chxl) are now evenly spaced along the axis
Fix
Custom axis labels now work as expected, no changes required on your side 😉
Dependency graphs directly in Google Sheets
New
🕸Did you ever wanted to draw your Product roadmap or software dependencies directly from Google Sheets?
Now you can 😉 !
Hiding extraneous labels
Improvement
Some of our customers had a lot of data points and asked us if it was possible to automatically hide current extraneous displayed labels from the x axis.
We're happy to announce that we've extended Google Image Charts axis style (chxs) implementation and added a new optional parameter ,<opt_axis_label>. Set s to let Image-Charts automatically hide extraneous labels, e.g. chxs=0,s.
Stacked charts fixed
Fix
There was a regression in bvs charts and stacked line chart, we've added automated testing and they are now fixed!
Bubble chart support
New
A month ago we announced our amazing Graph Viz support in Image-Charts, today we are delighted to release Bubble chart 🛁 support!
The data format (chd=) differs a little from what we had before since each bubble require an x, y and an optional radius r:
cht=bb
chd=a:<serie1_bubble1_x>,<serie1_bubble1_y>[,<serie1_bubble1_r>],_,<serie1_bubble2_x>,<serie1_bubble2_y>[,<serie1_bubble2_r>],_,<serie1_bubble3_x>,<serie1_bubble3_y>[,<serie1_bubble3_r>]|
      <serie2_bubble1_x>,<serie2_bubble1_y>[,<serie2_bubble1_r>],_,<serie2_bubble2_x>,<serie2_bubble2_y>[,<serie2_bubble2_r>],_,<serie2_bubble3_x>,<serie2_bubble3_y>[,<serie2_bubble3_r>]

Labels, axis labels, axis range, gif animation and a lot of other features are already supported, check the documentation for more!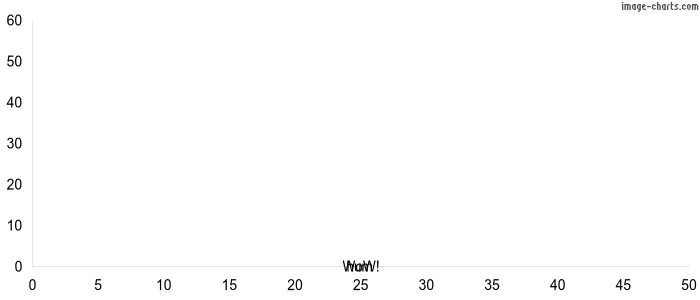 POST requests query parameters support
Fix
We did not see it until now, but Google Image Charts API POST api both read payload and query parameters.
Thanks to @grevian report we've now fixed it and updated our documentation on POST requests.
Documentation redesign
Improvement
After a year it was time for a documentation redesign.
It's now faster to load, has an integrated search engine and we think it's way more enjoyable to read. Oh, and don't forget to take a look at our chart gallery!
Graphs!
New
We are launching graph support today! From simple graphs to more advanced ones, unleash the power of the dot language from your browser, the only limit is your imagination!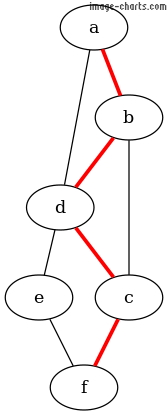 Data format: Awesome Text Format
New
The awesome text format is the easiest text format available. It was not defined in Google Image Charts and we've implemented it due to high demand and usage.
It has floating point numbers, no lower-upper value limitation (unlike Google Image Charts limitation), automatic scaling (no need for chds=a). Any value below or above zero is valid, no truncation anymore. It's the easiest to use, read and write by hand.
Read more on the awesome text format.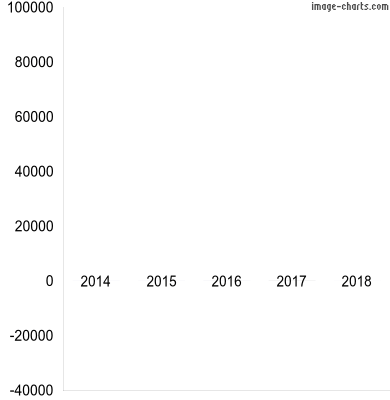 No published changelogs yet.
Surely Image Charts will start publishing changelogs very soon.
Check out our other public changelogs: Buffer, Mention, Respond by Buffer, JSFiddle, Olark, Droplr, Piwik Pro, Prott, Ustream, ViralSweep, StartupThreads, Userlike, Unixstickers, Survicate, Envoy, Gmelius, CodeTree